Ceramic Knitting bowl, Sedona Sunset glaze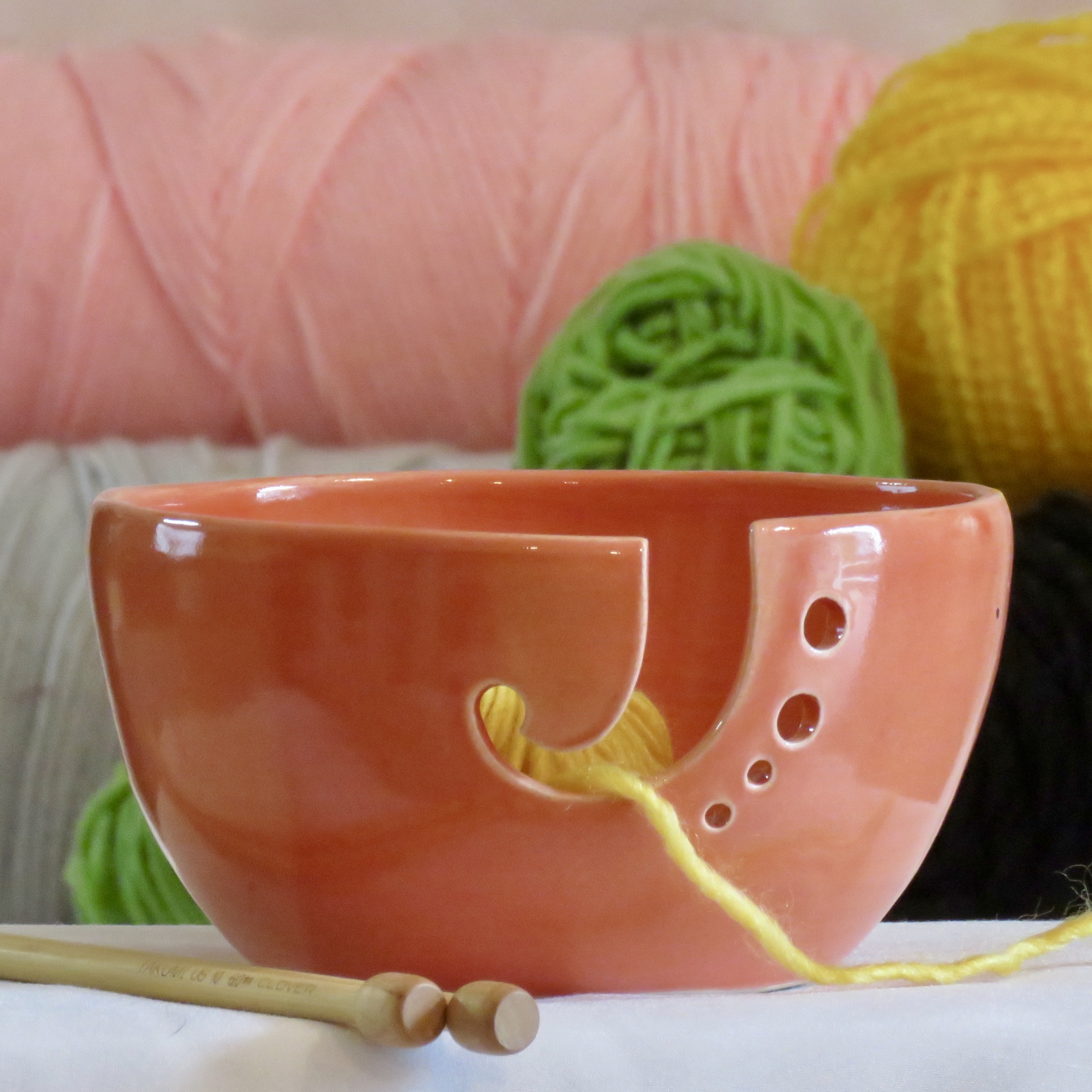 Ceramic Knitting bowl, Sedona Sunset glaze
Price includes USPS Priority Mail shipping. US only.
Coral Yarn Bowl , Ceramic Yarn organizer, Knitting bowl, Sedona Sunset glaze
You just place the yarn ball in the bowl and pull the thread through the slot as you knit. The bowl will keep the ball from rolling across the floor, out of your kitty's playful paws, and it will twist and turn in the bowl as it gets unraveled while you knit!
The holes are not just great design, they are a place to park your knitting needles or thread different weights of knitting or crochet yarn
Measuring Approximately: 5 1/4 " wide x 3 1/2 " tall
Glaze does what it will in the kiln. While the same glazes will be used to create each piece, the firing process will yield different effects in patterning while retaining the overall color shown.
Each piece of Rising Star Pottery is hand thrown on the potter's wheel, glazed in lead-free glazes and fired. It is here where the kiln gods transform the final product, giving each piece its unique look.

Signed KOH by the artist

***All Designs © Karen O'Lone-Hahn***

All glazes are non toxic. All inquiries welcome, please convo me with questions.

Love, peace and pottery~ All colors are approximate and may appear slightly different depending on your monitor settings.